Explore Breast Implant Removal & Replacement Surgery with Dr Hertess
At Dr Hertess Plastic Surgery, we meet women of all ages and from all walks of life reaching out for support on breast implant removal and replacement. Some women also seek support on breast explant surgery.
No matter your journey, and if you're driven by personal choice or medical indications, our plastic surgeon and support team is here with you every step of the way.
Whether you've had implants for many years and are thinking about removing them, or are suffering from pain and discomfort and want to replace your current implants, Dr Hertess and her team will offer compassionate care, education, and guidance every step of the way.
Our goal is to help you feel and look your best, so you can live a fulfilled, positive, and empowered life. The magic of women supporting women is a magic like no other, and we're here to make that happen.
Contact Dr Hertess today to organise a consultation with our team.
Breast implant revision
Breast implant revision is also colloquially known as breast implant removal and replacement.
As the name suggests, this procedure involves removing existing breast implants and then replacing them with new ones that are either larger, smaller, or the same size as the current implants.
There are several common reasons why a woman would choose to remove and replace her implants. They include:
Unsatisfactory results
Many of our breast implant revision patients come to us unhappy with the way their current implants look.
Whether they no longer desire the size, are unhappy with the appearance, or are suffering any sort of discomfort, breast implant revision can correct poor work done in the past.
Desire to change size
In the past, you may have been satisfied with your results.
But as time has passed, you now want to explore your options when it comes to replacing your implants with new ones that are either larger or smaller than your current ones.
Problems with the current implants
Over time, you may start to encounter issues with your current implants. Problems can include (but are not limited to) rippling skin, hardening of the breast tissue, or small lumps.
Any kind of issue, physical or otherwise, may indicate you're suffering from an implant complication.
In such cases, you may wish to explore your options when it comes to removing the problematic implants and replacing them with a new set.
Implants have reached life expectancy
Nothing lasts forever, and your implants are no exception.
Most women find that without complications, that following breast augmentation, their implants typically last 8-12 years (sometimes even up to 15 years).
If you're reaching the 8-year mark, we strongly encourage you to book a consultation with Dr Hertess to assess the condition of your implants and discuss your options moving forward.
Risks of breast implant removal & replacement surgery
All surgeries carry risk. It is in your best interest to ensure you choose a qualified and experienced FRACS surgeon to assess your unique condition, answer any questions you may have, and perform surgery.
Even the most skilled surgeons can never guarantee results, so it's crucial you choose a specialist breast surgeon who offers honest and transparent advice.
It is important to acknowledge that following breast implant removal your breasts may not look the same as they did before implants.
Breast implant revision before and after photos
See some of our beautiful patients before and after their breast implant revision surgery. Click through to view the full gallery.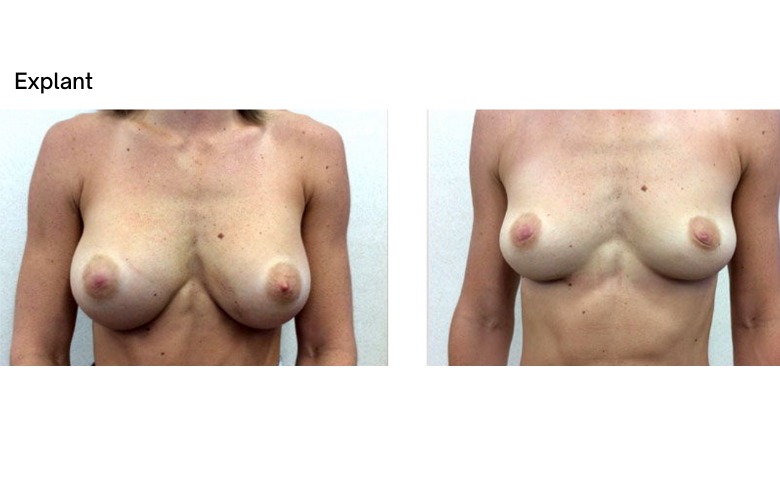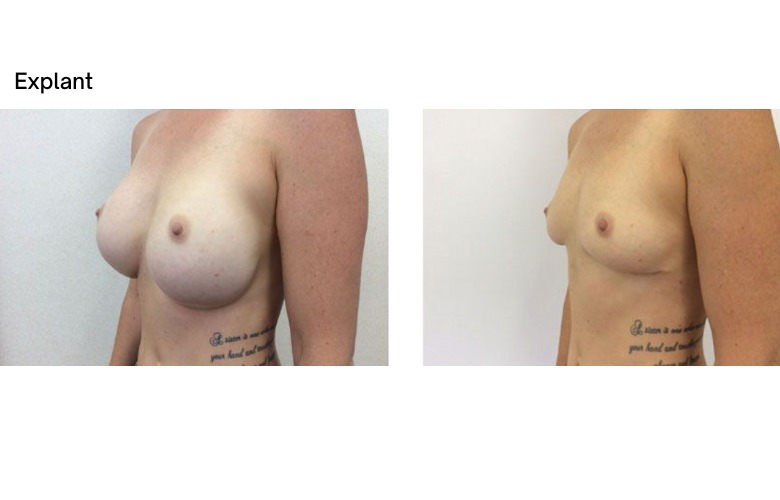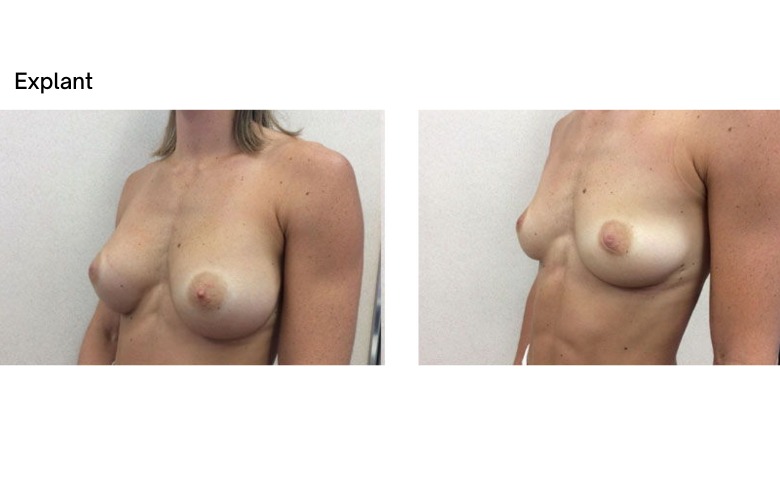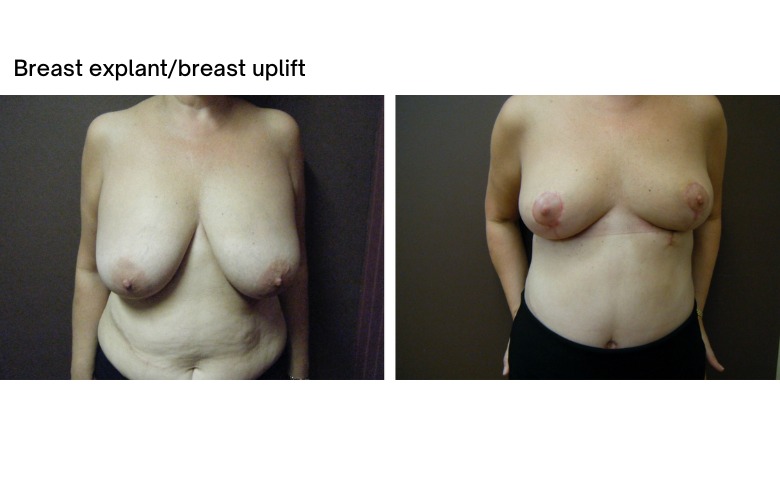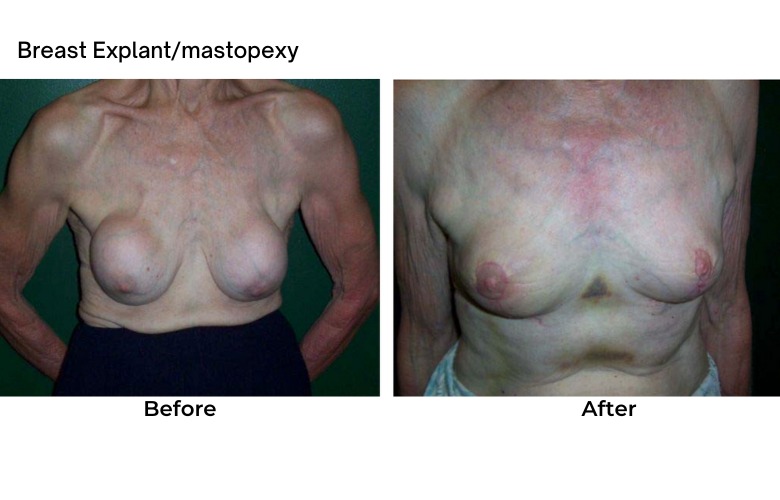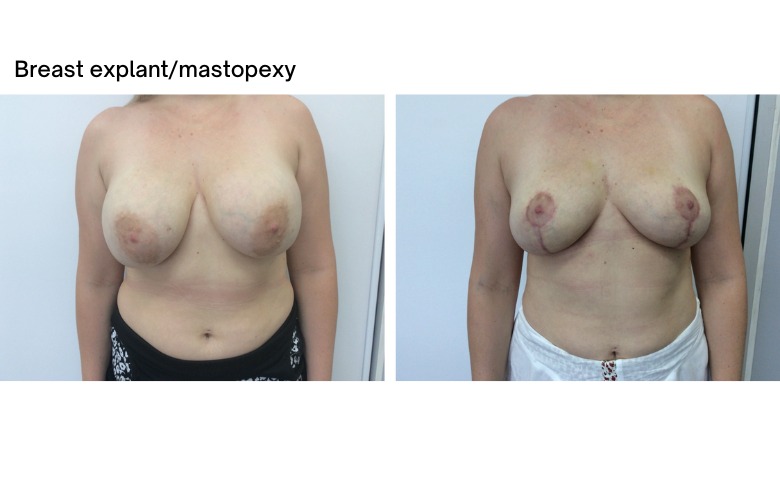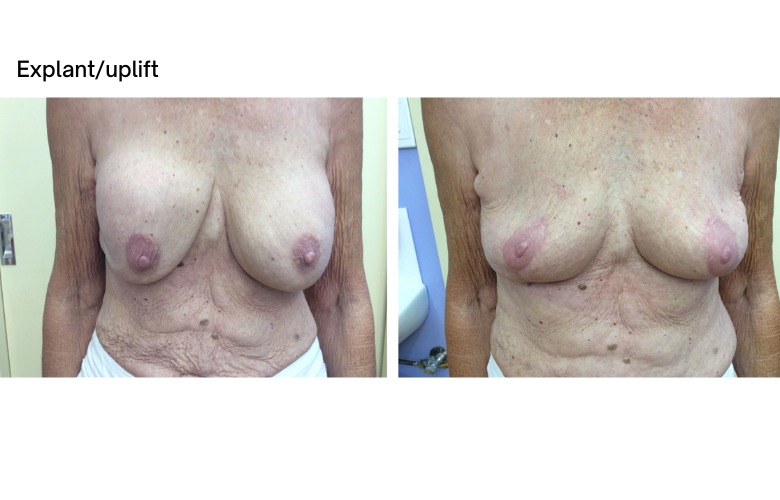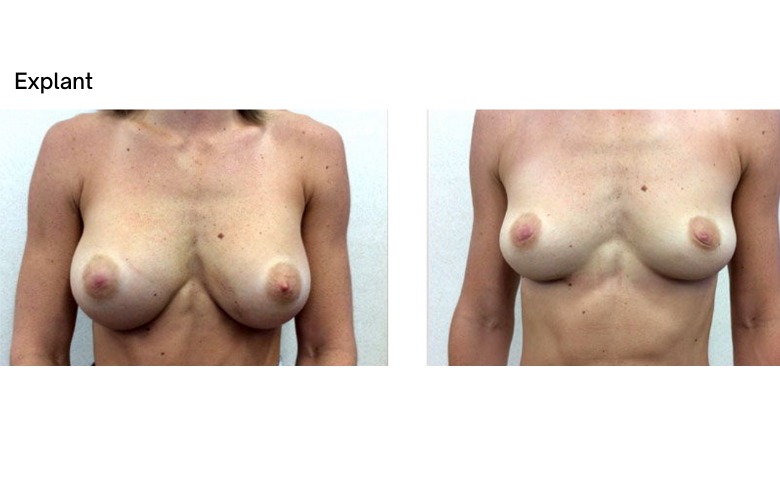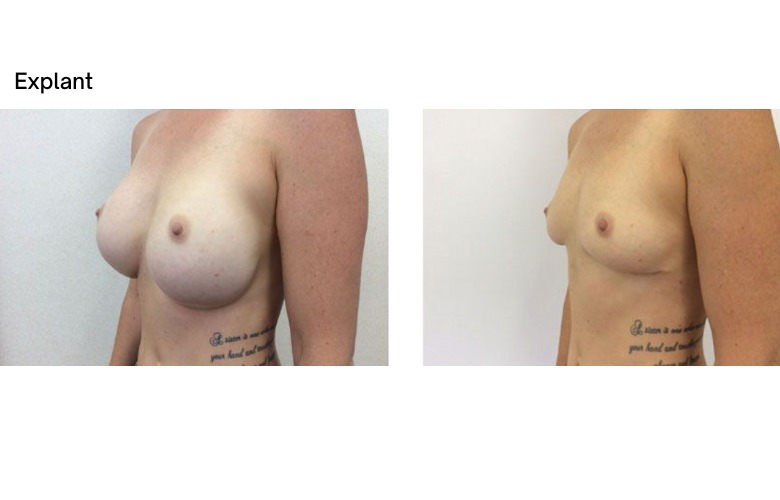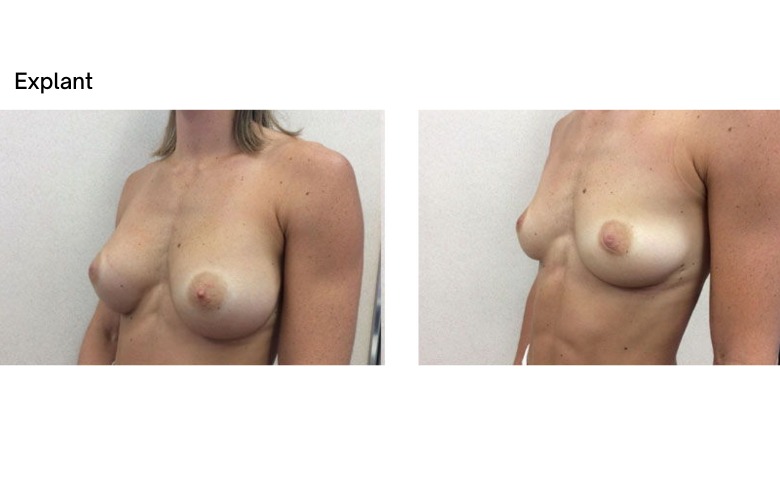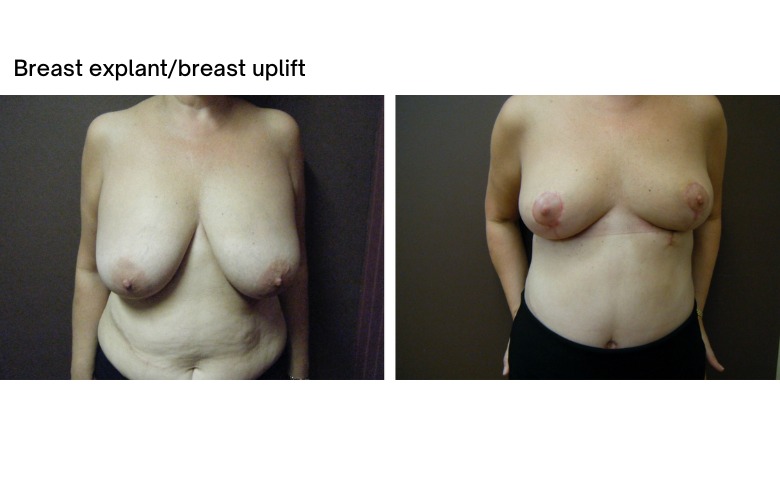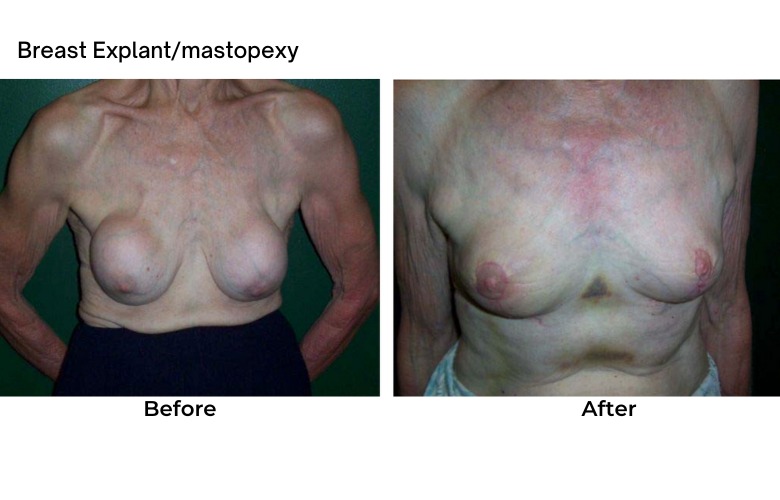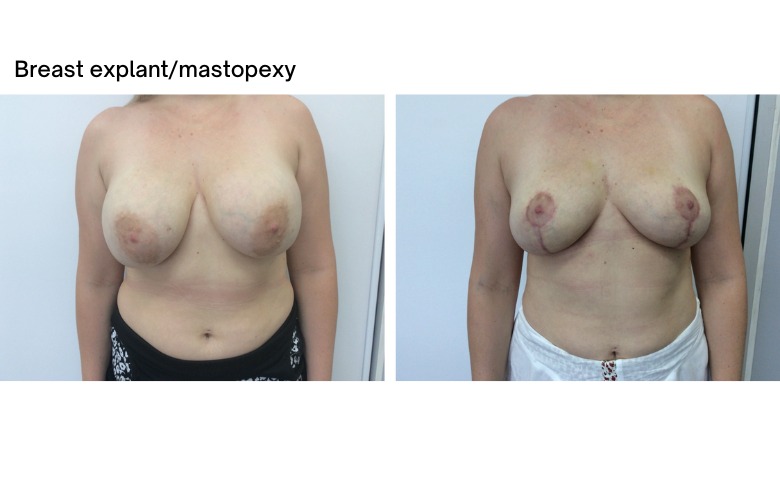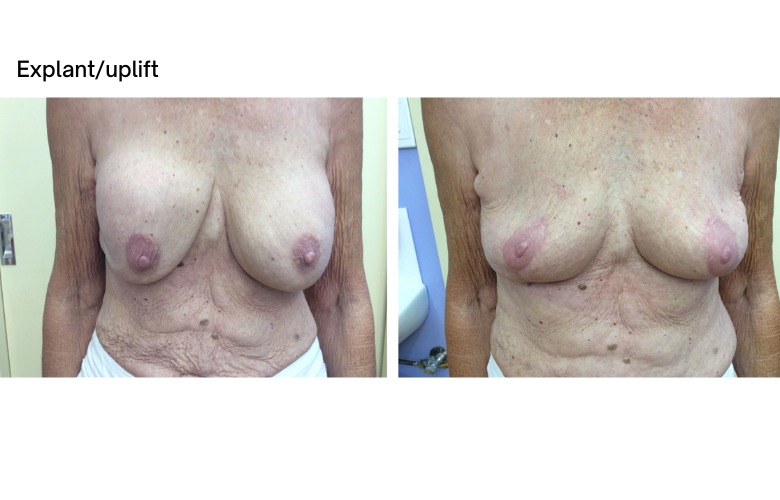 DR HERTESS MEMBERSHIPS