Gold Coast Breast Augmentation That Restores Confidence and Empowers Women
At Dr Hertess Plastic Surgery, we believe that every woman deserves the opportunity to truly love the skin they are in and live a confident, happy, and empowered life.
Breast augmentation is a popular breast surgery performed in our Gold Coast clinic that restores confidence and self-worth to women of all ages, helping them feel sexier, more feminine, and more beautiful.
No matter your age or life experiences, we want to help you improve your confidence and change the way you see and feel about yourself. We welcome you to contact us today for a chat to learn more about your goals and to see how we can help you.
This elective procedure is performed under general anaesthetic at John Flynn Private Hospital on the Gold Coast.
Why do women choose breast augmentation surgery?
A highly personal decision, there are many reasons why a woman may explore her options when it comes to breast augmentation surgery. Generally, a woman may not be satisfied with her natural breast size or shape, and wish to explore solutions to improve aesthetics and boost her self-esteem.
Increase bust
Breast augmentation surgery is commonly chosen by women who desire a larger bust line and who feel that their natural breast size is too small. A fuller bust line can restore confidence and make a woman feel sexier, more curvaceous, and more feminine.
Correct asymmetrical breasts
To correct asymmetrical breasts, in which one breast is noticeably larger than the other (using two different sized implants.
Asymmetrical breasts are common in most women; in fact, it's estimated that one in four of women have two different sized breasts. However in most of these cases, the difference is hardly noticeable.
For those who have a more perceptible difference in size, breast implant surgery can help to correct this and create a more even and balanced bust line.
Restore volume
There are many reasons why a woman may lose volume, particularly at the top of her breasts, but the most common causes are significant weight loss and breastfeeding. The natural ageing process (and gravity!) can also result in loss of elasticity and sagging, shallow breasts.
Breast lift and augmentation on the Gold Coast can restore lost volume and create a rounder and fuller bust line.
Restore shape
Breast augmentation may be a suitable procedure for women who have lost breast volume or shape due to mastectomy, trauma, or other injury.
Can I get breast implants and a breast lift?
In some scenarios, it may be suitable to combine two breast procedures in order to achieve optimum results.
Breast augmentation surgery can be performed in conjunction with breast lift surgery to remove excess sagging skin, particularly following lifestyle changes such as significant weight loss, pregnancy, and breastfeeding. Reach out to us today to learn more about combining breast implants with a breast lift.
Click here to view all our breast surgery procedures.
What type of breast implants are available?
There are three main types of breast implants used in Australia. Dr Hertess uses only the safest and most effective implants that meet Australia's strict guidelines. All implants come in a range of sizes, shapes, and textures. Determining the most suitable type of implant is highly personal; your surgeon can help you understand all your options and help you choose the most appropriate implant for your unique circumstances.
Smooth round silicone implant
Smooth, round silicone gel implants are commonly used in breast augmentation surgery. The gel has a cohesive consistency and the outer cover is smooth. These implants are available in various sizes and variable base diameter and fill (profile).
Textured round silicone implant
Textured round implants have a thicker, textured outer shell. The purpose is to allow your breast tissue to adhere to the implant and retain its shape and position. Textured implants can create a firmer feel compared to smooth implants.
Textured anatomical implant
A textured anatomical implant has cohesive gel inside a textured surface. The implant is teardrop in shape.In Australia, implants must meet a range of stringent criteria that prioritise safety. The Therapeutic Goods Administration has taken steps in 2019 to improve the safety of products available in Australia. You can see a full list of suspended products here.
Risk of breast augmentation
All plastic surgery procedures carry risk. Results can never be guaranteed, so while it's important you choose a surgeon who offers extensive experience and knowledge, you must remember that even the most skilled surgeons can never guarantee results or promise a certain outcome. The most important thing you must do is choose a plastic surgeon who is not only experienced, but who demonstrates honesty and transparency, too.
Breast augmentation before and after photos
See some of our beautiful patients before and after their breast augmentation surgery. Click through to view the full gallery.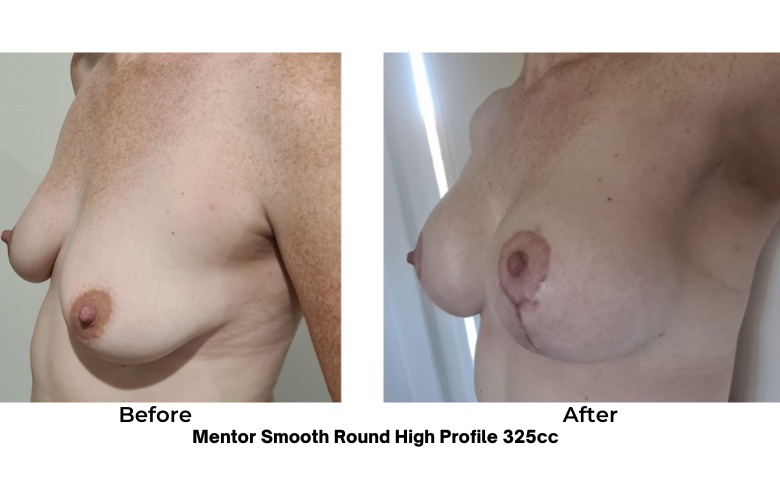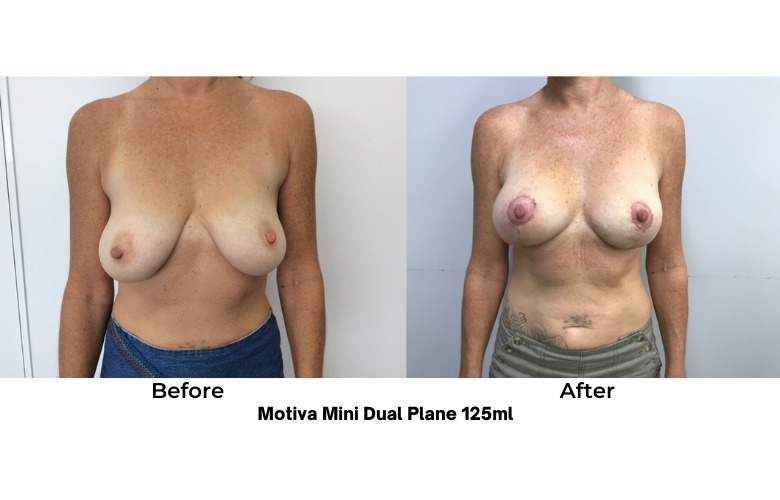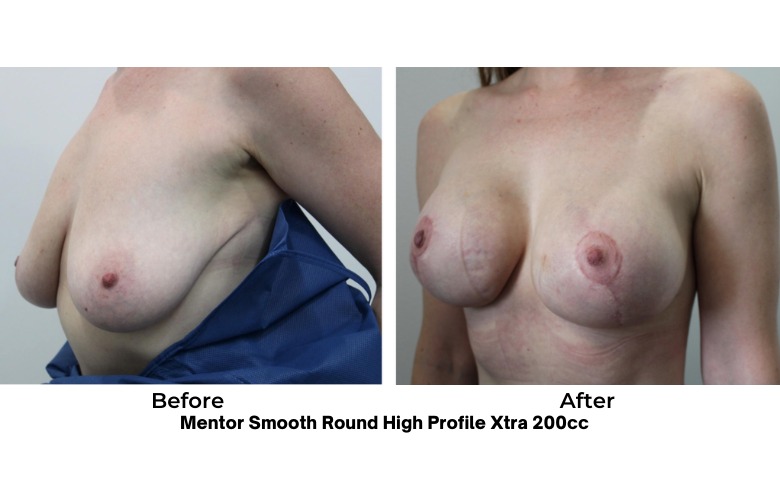 DR HERTESS MEMBERSHIPS